The Doxy Wand Massager is a sensation spreading across the world. With a number of different products of different weights and power, this UK-made wand massager is at the top of many people's wish lists. The makers wanted to create an alternative to the infamous 'Sex and the City' neck massager, and they have surpassed all expectations with this gem.
Powerful Pleasure
All the great experience of the original, but as the body is metal, it carries more weight and can deliver even more power.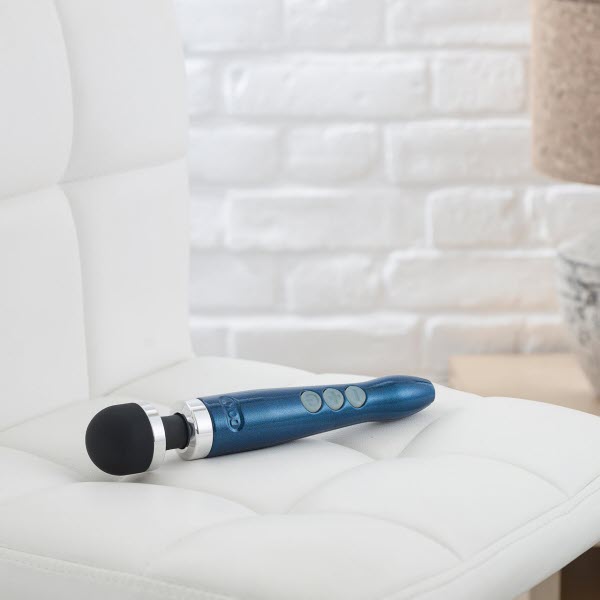 Doxy Die Cast 3 Rechargeable
This is the smallest of the wands, perfect for more precision and discretion. The metal body allows for more weight in the head, so you still get that Doxy experience.
Shop Now
Rechargeable Pleasure
The Doxy Die Cast 3R is a rechargeable magic wand with the same technology as the Die Cast 3 – allowing greater freedom in your pleasure.
What is a Doxy Wand?
The Doxy Wand is a handheld personal massager capable of delivering different levels of powerful sensations. The driving technology behind this intimate massager is all in the medical-grade silicone head.

The weight and movement of the mechanism in the head of the wand means that it rolls and rumbles – much more satisfying than the buzzing you get from other personal massagers.
Shop Doxy
Why Choose Doxy Massager?
To put it simply – quality and power. The Doxy Wand Massager (including the Doxy Die Cast Rechargeable) is the only metal handheld personal wand massager on the market. This makes it much more durable, but it also means that the manufacturers are able to put a lot more power into a strong head, resulting in deep satisfying rumbles. Even the smaller Doxy Die Cast 3 and 3R have heavier weights to keep that satisfying Doxy sensation in a more discrete package.
Shop Doxy